CHANCE Newswire
07 December 2017


A dust storm approaches Phoenix. ALAN STARK/FLICKR
Climate Connection: Unraveling the Surprising Ecology of Dust
As droughts intensify and development expands, the amount of dust blowing around the earth is increasing, affecting everything from mountain snowmelt to the spread of disease. Scientists are just beginning to understand the complex dynamics of dust in a warming world.
Read Yale Environment 360 article »
07 December 2017


As Oceans Warm, the World's Kelp Forests Begin to Disappear
Kelp forests — luxuriant coastal ecosystems that are home to a wide variety of marine biodiversity — are being wiped out from Tasmania to California, replaced by sea urchin barrens that are nearly devoid of life.
Read Yale Environment 360 article »
06 November 2017

The Overlooked Potential of Second-Growth Tropical Forest
An unexpected surfeit of species credits might be found in second-growth tropical forests — the scrubby, fragmented successors of once-intact forests. Cut down and left to regrow, they now account for up to half of all remaining tropical forests. They're "one of the most common habitats in the region," says conservationist Steven Latta of the National Aviary, yet they're "seldom studied and perhaps never monitored over the long term."
Read Anthropocene article »
12 October 2017


The blue curves represent the ice edge.
PHOTOGRAPH FROM MODIS-AQUA VIA NASA WORLDVIEW; SEA ICE CONTOURS FROM AMSR2 ASI VIA UNIVERSITY OF BREMEN
Hole the Size of Maine Opens in Antarctica Ice
A mysterious hole as big as the state of Maine has been spotted in Antarctica's winter sea ice cover. The hole was discovered by researchers about a month ago. The team, comprised of scientists from the University of Toronto and the Southern Ocean Carbon and Climate Observations and Modeling (SOCCOM) project, was monitoring the area with satellite technology after a similar hole opened last year.
Read National Geographic article »
Field Courses

Australia 2018 Field Course

June 24-July 9, 2018
Our first international field course partnership with James Cook University and AUIP Study Abroad is entitled: Sustainability and Conservation: Citizen Science and Service Learning in Australia. Field course website and applications will be available mid-December 2017. Please follow us on Facebook while we work on the course website. 
Featured Sponsor
With gratitude, CHANCE would like to recognize Sanofi Pasteur for its generous support of environmental education through the Penn State CHANCE program.
Sanofi Pasteur, the vaccines division of Sanofi, provides more than 1 billion doses of vaccine each year, making it possible to immunize more than 500 million people across the globe. A world leader in the vaccine industry, Sanofi Pasteur produces a portfolio of high quality vaccines that matches its areas of expertise and meets public health demand. The company's heritage, to create vaccines that protect life, dates back more than a century. Sanofi Pasteur is the largest company entirely dedicated to vaccines. Every day, the company invests more than EUR 1 million in research and development.
Sanofi Pasteur's recent charitable donation to the CHANCE Field Course Fund has helped defray the cost for undergraduate students and teachers from across Pennsylvania to travel to Costa Rica and Cuba this summer to participate in the 2017 programs -- Conservation and Sustainability of the Tropical Rainforest with a Field Practicum in Costa Rica and Environmental Protection, Conservation, and the Sustainability of Cuban Ecosystems with a Field Practicum in Cuba. Assessment data (soon to be published) has shown that CHANCE field research and conservation service-oriented activities benefit our teachers and students: by enhancing their understanding of the field of conservation biology, valuing biodiversity, inciting motivation to partake in future actions as informed citizens, and much more.
Featured Video
October 2017
Chasing Antarctic Ice
The man who showed the world melting Arctic ice in the Oscar-nominated documentary Chasing Ice moves his time-lapse photo project toward the South Pole. James Balog, aboard the Lindblad Expeditions ship National Geographic Explorer, sailed to Antarctica to strategically place cameras to document receding ice. 
(Originally posted on National Geographic March 24, 2014)
Other CHANCE featured videos »
CHANCE Fellows
06 November 2017
CHANCE Fellow Works to Increase Biophilia in PA
Summer 2017 CHANCE Fellow, Erifili Draklellis, is a Junior at University Park studying Earth Science and Policy and Geosciences with a dual minor in Geography and Sustainable Leadership. She has been around the globe twice with the CHANCE program, to both Costa Rica and Cuba in the summer of 2017. Currently, Erifili is an intern at the Pennsylvania Environmental Council where she is working on developing a conservation network through eleven different counties in Western Pennsylvania. By doing this, she hopes to increase biophilia in Pennsylvania by connecting humans with natural resources through outdoor recreation. Pennsylvania needs you, Erifili!
Resources For Educators
06 November 2017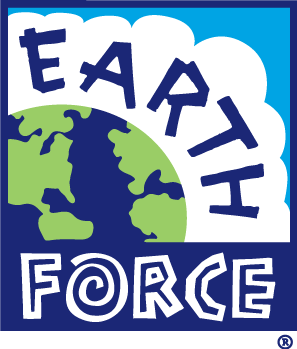 Free Webinar: Integrating Civic Action into K-12 Teaching
Learn how to create fun, engaging activities in your classroom to foster youth voice and civic engagement. Presented by Earth Force, this webinar features Dr. Debra Rowe, the President of the U.S. Partnership for Education for Sustainable Development, and will help you teach about green energy and climate change in the classroom and empower students to take actions to protect the environment and create a better society.
Dr. Rowe will also provide strategies to improve student learning using high impact learning practices.
The webinar will be on November 13, 2017 at 3:00 PM - 4:30 PM Eastern.
Resources For Students
16 November 2017


What if Conflict was not a Dirty Word?
World in Conversation knows the potential that exists in following conflict to its roots–with a facilitator. They are a student-driven Center for Public Diplomacy, dedicated to expanding perspectives through facilitated dialogues.Their undergraduate facilitators host hundreds of conversations each year while learning to navigate controversial views and positions using a version of the Socratic Method. They seek to create dialogues that allow every perspective on a topic to be heard, examined and constructively challenged.
Learn more about World in Conservation »
11 November 2017

Science without Borders® Challenge 2018 - Student Art Contest
The Science Without Borders® Challenge was created to get students and teachers interested in ocean conservation through various forms of art. This annual contest inspires students to be creative while learning about important ocean conservation issues. The Science Without Borders® Challenge is open to primary and secondary school students 11-19 years old, with scholarships of up to $500 awarded to the winning entries.The theme for the 2018 Science without Borders® Challenge is "Why Coral Reefs Matter." Winners of the Science without Borders® Challenge will be publicly announced.
The deadline for entry into this year's Science without Borders® Challenge is Monday, April 23, 2018, at 11:59 pm.
For complete details and to apply »