CHANCE Newswire
18 September 2017


Penn State Students Study Fragile Ecosystems in Cuba
CHANCE participants conducted biological and ecological research alongside field scientists this summer.
Read Penn State News »
17 September 2017


6 Questions About Hurricane Irma, Climate Change and Harvey
A third of the way into the 2017 Atlantic hurricane season, NOAA looked at the ocean and air temperatures and issued an ominous new forecast: the region would likely experience "an above normal hurricane season" that "could be extremely active," with more named storms than previously expected—14 to 19 this season—and two to five major hurricanes.
Read ICN article »
13 September 2017


Putting a Price Tag on the Flood-reducing Value of Wetlands With every big coastal storm, attention turns to the role of wetlands in reducing their destructiveness. Quantifying that service, however, is a difficult thing to do. Now a team of ecologists, engineers and risk modelers have provided two such price tags: $625 million in damage prevented by wetlands during Hurricane Sandy, and — in a New Jersey county broadly emblematic of the Atlantic coast — a 16 percent reduction in flood losses every single year.
Read Anthropocene article »
05 September 2017

What Happens to the Antarctic Ocean with 1 Degrees Celsius of Warming?
Scientists have discovered "massive impacts" on marine life in the Antarctic Ocean when waters are warmed by 1 degree Celsius, including a doubling in growth of some species and a drop in overall biodiversity, according to a new study in the journal Current Biology.
Read Yale Environment 360 article »
14 August 2017


Can the Monarch Highway Help Save a Butterfly Under Siege?
The population of North American monarch butterflies has plummeted from 1 billion to 33 million in just two decades. Now, a project is underway to revive the monarch by making an interstate highway the backbone of efforts to restore its dwindling habitat.
Read Yale Environment 360 article »
Field Courses
Eastern Cuba 2018 Field Course

Summer 2018
Our second international field-course partnership with Holbrook Travel is entitled: The Biodiversity and Environmental Sustainability of Eastern Cuba. The field-course website will be available at the end of 2017. Thank you for your patience while we coordinate our itinerary with our partners

Australia 2018 Field Course

Summer 2018
Our first international field course partnership with James Cook University and AUIP Study Abroad is entitled: Sustainability and Conservation Service Learning in Australia. Field course website will be available end of 2017. Please follow us on Facebook while we work on the course website. 
Featured Sponsor
With gratitude, CHANCE would like to recognize Sanofi Pasteur for its generous support of environmental education through the Penn State CHANCE program.
Sanofi Pasteur, the vaccines division of Sanofi, provides more than 1 billion doses of vaccine each year, making it possible to immunize more than 500 million people across the globe. A world leader in the vaccine industry, Sanofi Pasteur produces a portfolio of high quality vaccines that matches its areas of expertise and meets public health demand. The company's heritage, to create vaccines that protect life, dates back more than a century. Sanofi Pasteur is the largest company entirely dedicated to vaccines. Every day, the company invests more than EUR 1 million in research and development.
Sanofi Pasteur's recent charitable donation to the CHANCE Field Course Fund has helped defray the cost for undergraduate students and teachers from across Pennsylvania to travel to Costa Rica and Cuba this summer to participate in the 2017 programs -- Conservation and Sustainability of the Tropical Rainforest with a Field Practicum in Costa Rica and Environmental Protection, Conservation, and the Sustainability of Cuban Ecosystems with a Field Practicum in Cuba. Assessment data (soon to be published) has shown that CHANCE field research and conservation service-oriented activities benefit our teachers and students: by enhancing their understanding of the field of conservation biology, valuing biodiversity, inciting motivation to partake in future actions as informed citizens, and much more.
Featured Video
June 2017
The Ripple Effect.
Victoria (Torey) Vayer, TunaBarracuda Productions
"One person can make a difference. The Costa Rican mantra is Pura Vida, or Pure Life, but the way the world is going, there won't be much pure life left. The average rate of survival for sea turtles is 1/1000, but together we can more than double that rate and, with further research, help ensure the continued survival of the species. Join me on my journey to Costa Rica through the Penn State CHANCE program."
Other CHANCE featured videos »
CHANCE Fellows
15 August 2017
CHANCE Fellow Works to Design Green Urban Spaces
CHANCE 2017 Cuba Fellow, Logan Staley, has set his main career goals in ecotourism - uniting conservation and communities with sustainable travel. His vision is to design eco-resorts that are ecologically beneficial for mitigating rising sea levels as well as conserving diverse ecosystems. As a Landscape Architecture major at Penn State he is presently working on researching the effects of climate change on water and storm surge levels in Washington, D.C. With the data he collects, he will design a park network that will act as an ecological buffer to DC communities. This buffer will boast a variety of native plant species to expand the habitat availability in this highly developed city while at the same time connecting fragmented forests to encourage a healthier ecosystem. If this design would be implemented, the people of DC would have access to a greenway that would extend right into the heart of their city, providing recreational access for people of all socio-economic classes to enjoy. KUDOS and good luck to you, Logan! Your goal to connect people and nature is what CHANCE stands for!
Resources For Educators
14 September 2017


Target Field Trip Grants
Target provides grants to K-12 schools within 100 miles of a Target store. Field trips should connect students' classroom curricula to out-of-school experiences and take place between January and the end of the school year. Grants up to $700 are available. Apply by October 1.
14 September 2017


Fruit Tree 101 Program
The program brings fruit-tree orchards to schoolyards so students can improve the quality of air and water while creating a source of tasty snacks for decades to come. Recipients must be nonprofits, public schools, or government entities that own the planting site (or have long-term arrangements to remain at the planting site), are committed to caring for the trees in perpetuity, have a source of irrigation nearby, and can help coordinate local volunteers to participate on the day of planting.
Applications will be accepted on a rolling basis.
Consult the website »
13 September 2017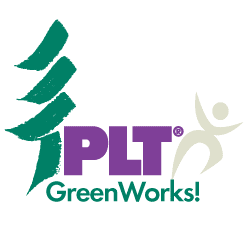 Project Learning Tree GreenWorks!
Project Learning Tree grants, ranging up to $1,000, fund environmental improvement projects that help students learn about the world around them through a mix of academic curriculum and community service. Previously funded projects have included school gardens, outdoor classrooms, habitat restorations, recycling programs, and energy conservation projects. Applicants must have attended a Project Learning Tree workshop; projects must secure at least 50% matched funds and involve at least one community partner.
Apply by September 30.
13 September 2017
The Westinghouse Charitable Giving Program


Westinghouse gives grants up to $5,000 to nonprofit programs that support K-12 STEM education, environmental sustainability, or community safety and vitality. STEM programs should enhance the subject matter and encourage career interest in the field among youth. Environmental programs should help preserve or restore land, water, air, or biodiversity. Grantees must be within 50 miles of Westinghouse sites in Alabama, Arizona, California, Connecticut, Florida, Michigan, Minnesota, Missouri, New Hampshire, New Jersey, New York, North Carolina, Pennsylvania, South Carolina, Tennessee, Texas, Utah, Virginia, Washington, Wisconsin, or Washington, D.C.
Submit proposals by October 1.
Resources For Students
05 September 2017

What is Young Champions of the Earth?
Six Young Champions of the Earth are selected every year, one from each global region (Africa, Asia-Pacific, Europe, Latin America and the Caribbean, North America, and West Asia). Each winner receives the following:
US$15,000 in seed funding;
Attendance at the United Nations Environment Assembly in Nairobi, December 2017, and the United Nations General Assembly in New York, September 2018 (all expenses paid);
An introduction to over 100 environment ministers at the Champions of the Earth Gala Dinner;
Publicity and recognition through online and global media;
Access to high-profile mentors and customized training in communications, project planning, financial management, etc.
Participation in an intensive, one-week entrepreneurship course in Europe in the first quarter of 2018 (all expenses paid).
The Young Champions will be required to contribute one blog post and one video per month for one year, so that the public can follow their implementation journeys on the Young Champions website.
CHANCE Fellows, think ahead to 2018! A slot is waiting for you!!