CHANCE
09 February 2016
Plant Science Major Helps Create Sustainable Takeout Containers


Keirstan Kure, left, and Emily Newman pose in front of a poster promoting the sustainable takeout container program they helped to create at Penn State.
With the help of Keirstan Kure, Penn State Food Services created the Green2Go container, a reusable takeout box that replaces the need for Styrofoam cartons in campus dining halls.
Read Penn State news story »
04 February 2016


Image ©deepbluestock.com/shutterstock.com
The Best Places to Pick Up Ocean Plastic Aren't the Big Garbage Patches
Cleanup efforts for ocean plastics should be concentrated close to shore, at the source of the problem, rather than in areas of open ocean where plastic tends to accumulate, according to a study recently published in the journal Environmental Research Letters. Ideally, if plastic collectors were placed offshore near coastal population centers, they could remove nearly one-third of plastic in the ocean over the next 10 years.
Read Conservation Magazine article »
22 January 2016


Image © PhotonCatcher, shutterstock.com
Fuel from Grasses Could Reduce Carbon Emissions with Little Impact on Food Supply
Biofuels made from perennial grasses and other cellulosic biomass could meet US renewable fuel goals with little impact on food production...
Read Conservation Magazine article »
Field Courses
Cuba 2016 Field Course

June 15-25, 2016
The newest CHANCE field program, Cuba - Environmental Protection, Resource Depletion and the Sustainability of a Developing Nation, is an immersive research and conservation journey in western Cuba. It is a collaboration between The Pennsylvania State University, Cuba Marine Research & Conservation Program - a project of the Ocean Foundation, and Center for Marine Research (CIM) of the University of Havana, and is comprised of spring 2016 online education and a summer 2016 field course. Participants will evaluate the biodiversity of both terrestrial and marine protected habitats, the exploitation of environmental resources, and the policies and practices needed to enhance both Cuba's current and future needs to sustain its natural ecosystems. The conservation efforts for this session include working in a sea turtle rookery and removal of invasive species.
Costa Rica/Panama 2016 Field Course

July 3-17, 2016
We are excited to once again collaborate with the Organization for Tropical Studies (OTS)/La Selva and AAMVECONA on this program in Costa Rica and Panama. This international program, Conservation Biology and Sustainability of Select Tropical Ecosystems, is comprised of a spring 2016 online course and a summer 2016 field course. Participants will work side-by-side select field scientists in Costa Rica whose research focus are in areas of tropical rain forest ecology and environmental science in the wake of climate change realities. The conservation efforts for this session include working in a sea turtle rookery and assisting with reforestation efforts in Panama.
Costa Rica/Panama 2015 Field Course
Thank you to all our participants and partners for another successful field course! To see more about this trip, visit the field course website. We have posted photos and a video of our experiences.
China 2015 Field Course
Our greatest thanks go to all the partners, professors, researchers and participants for all the hard work and dedication to the success of this field course. Visit the field course website to see a photo album from our trip.
CHANCE Recognition
CHANCE would like to recognize one of its partners, ATAS International Inc., for its support and commitment to the environment.

ATAS International, Inc. is a family-owned business with three generations adding their talents to the mix. ATAS was founded in 1963 by Jacobus P. Bus, an immigrant from the Netherlands. Back then, ATAS was a siding and trim company operating out of Jack's basement. Today, ATAS has manufacturing facilities for metal roofing, wall panels and accessories in three states; over 100 employees; and, a sister company in the metal coating industry.
ATAS looks after the environment by producing less waste, optimizing materials, using energy-efficient equipment and manufacturing sustainable construction products. Its efforts include reusing cardboard boxes for shipments, donating extra product to worthy causes and finding alternative uses for metal that would otherwise be considered scrap. Of course, all unusable metal is recycled. Skids and fiber cores from coils are re-purposed; and scrap wood is donated to the community. Motion sensors and improved lighting have been incorporated into the plants to make the buildings brighter and more energy efficient. In the office, some brochures are printed on FSC-certified Paper. Styrofoam products are not allowed and everything that can be recycled is. ATAS also believes in avoiding printing and wasting paper. It does this by maintaining a quality website (www.atas.com) where customers can access all technical and product information. As a manufacturer of sustainable items—a transpired solar air heating system called InSpire and a building integrated photovoltaic roof called ATA-Solar—ATAS is proud to extend its green consciousness to all levels of operation.

An extension of ATAS direct manufacturing environmental efforts is to support CHANCE. ATAS does this by donating funds so Pennsylvania teachers and Penn State students can partake in CHANCE embedded programs to receive hands-on environmental education in areas around the world where ecosystems are broken. ATAS believes in CHANCE's overall mission that today, more than ever, our educational system needs to create learning environments that allow students to engage in real-world issues that allow them to analyze, create, and implement solutions to face the challenges of our time such as energy, air, food, water quality, and climate change.
ATAS and the Bus family are fortunate to have employees who work together to create a positive work environment, lead business in the area of metal construction, and exemplify environmental stewardship.
Featured Video
Cuba's Coral Garden

From The New York Times. By Brent McDonald.
Jardines de la Reina is a wonderland of sharks, giant groupers, schools of colorful fish, and one of the Caribbean's healthiest reefs.
Read related article from The NY Times
Other CHANCE featured videos »
CHANCE Fellows
21 August 2015

Taking the Next Step in Research and Conservation
Angela Spagnoli, CHANCE 2015 Costa Rica and Panama Fellow, has continued her conservation work with the Blair County Conservation District to monitor the surface water quality of three headwater streams of the Chesapeake Bay. She is working to pinpoint input areas of concern which are adding to the already damaging nutrient levels in the Chesapeake watershed. Additionally, Angela has started an undergraduate research project under the supervision of Dr. Svetlana Bashkova, Assistant Professor of Chemistry, Penn State Altoona, to analyze the use of cashew nutshells, an agricultural waste product from an African cashew company, as a potential activated carbon source to be used as an adsorbent to remove toxic dyes and heavy metals from industrial wastewater streams. Angela will also be presenting a poster, Crossing the Borders of Costa Rica and Panama in the Name of Conservation, at the 3rd Annual Western Pennsylvania Conservation Conference (WPACC) on November 7th, 2015, at Clarion University of Pennsylvania. She is CHANCE inspiration and role-model conservationist!
Resources For Educators
02 February 2016

BirdSleuth Offers School Garden Grants
School gardens provide the context for lessons across subjects and offer a wonderful opportunity to engage students in hands-on, project-based learning opportunities. Students that engage in school gardening are likely to experience academic, physical, emotional, social, and even behavioral benefits. Ten dedicated teachers will receive a $500-$2,000 grant, gardening supplies, and BirdSleuth's Habitat Connections kit thanks to sponsor Alaska Fertilizer. Funds may be used to support the building or revitalization of school gardens. In addition to food gardens, preference will be given to bird, pollinator, native habitat, rain, and other natural projects.
The application is open to all K-12 schools, public and private, within the United States and will close February 15, 2016.
Learn more»
02 February 2016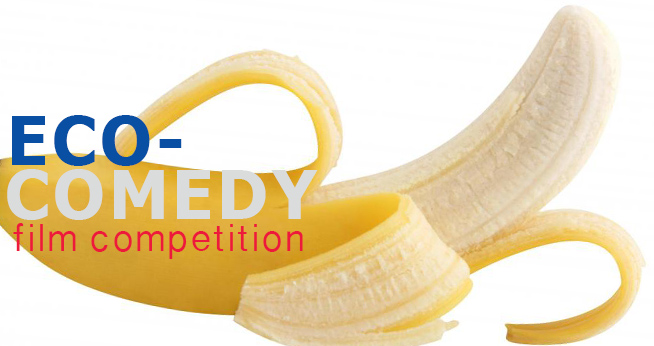 Eco-Comedy Video Competition Call for Entries
The Nature Conservancy and the American University Center for Environmental Filmmaking are partnering for the 2016 Eco-Comedy Video Competition. The theme for this year is "Clean Water."
Contestants must produce a short, humorous video tackling this year's theme. "Connect the drops" between clean water and life. The contest is open to anyone worldwide who has a flair for producing videos and something to say about conservation. Submission deadline: 11:59pm Eastern Time Zone on Tuesday, March 1st, 2016.
Visit competition website »
22 January 2016
2016 Western Pennsylvania Environmental Awards
Do you know of any local organizations that have demonstrated leadership and effectiveness, resulting in an impact on Western Pennsylvania's environment? If the answer is yes, that organization could be a candidate for a 2016 Western Pennsylvania Environmental Award! Winners of the Awards will be honored at the Pennsylvania Environmental Council's (PEC) annual Pittsburgh dinner on May 26, receive a $5,000 cash award designated to the nonprofit of their choice, a commemorative award, and much more.
Full details regarding nomination »
Resources For Students
09 February 2016


Photo (CC BY-NC-ND 2.0) by Carlos De Soto Molinari.
Summer Internships – Insect Biodiversity and Evolution
The research team at the Frost Entomological Museum seeks four undergraduate summer interns to assist with projects related to insect biodiversity and evolution. Interns will receive training in fieldwork, curation, biodiversity informatics, specimen collection and preparation, microscopy, diagnostics, and, depending on his/her project: taxonomy, rearing, dissection, GC-MS, transcriptomics, niche modeling, 3D reconstruction, histology, and novel approaches to visualizing insect anatomy.The internships last 8 weeks and can be extended up to 10 weeks, depending on the project.
Applicants must submit materials by March 31, 2016. To apply, please see the Penn State jobs website: https://psu.jobs/job/61792
04 February 2016

Careers in Conservation
Visit the Conservation Job Board! Conservation Job Board was launched in 2010 with 2 goals in mind:
Help conservation professionals discover great employment opportunities in the United States in ecology, wildlife, forestry, marine biology, environmental education, and related fields.
Help employers recruit highly qualified environmental professionals to meet their employment needs.
Discover the latest job openings in conservation. An average f 12 to 15 new conservation job openings in the United States are posted every workday.
11 January 2016
OTS La Selva Research Experience for Undergraduates
La Selva's REU program is looking for awesome undergraduates for an all-expense paid research experience in Costa Rica this summer. Watch this video which offers students a brief description of what OTS Research Experiences for Undergraduates are about and the benefits of participating in one.
Learn more »